| | | | |
| --- | --- | --- | --- |
| 1st | Johnny Chan | Las Vegas, NV | $164,250 |
| 2nd | Lyle Berman | Wayzata, MN | $91,250 |
| 3rd | Steve Zolotow | Las Vegas, NV | $54,750 |
| 4th | Barry Greenstein | Los Altos, CA | $36,500 |
| 5th | Matthias Rohnacher | Heidelberg, Germany | $18,250 |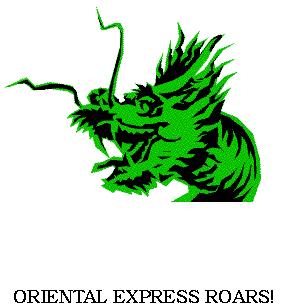 Las Vegas, May 7, 1997. This is the second Final Table Event and the second Daily Report for Wednesday 7 May, and I am writing this report before I do Event #15, which finished earlier.
---
The 2/7 Final Table turned out to be my second major goof of the WSOP.

I had not realized that the 2/7 was a one day tournament until I was about to go home after Phil Helmuth won Event #15 at around 6:30 PM, and Don Larrimore who writes the daily report for the Horseshoe gave me the unexpected news. The 2/7 competition started in the Final Table area at 7:18 PM, but it really wasn't the official Final Table because it started with eight players and only five places were paid. Then there was a Dinner break for about an hour and twenty minutes around 8:40, and somewhere in that time frame, before they got down to five players, Don Larrimore and I decided that we would officially start recording the Final Table when only five players remained, because that was where the money started. Well, I had recorded all of the action up until that point (which was around 10:15 PM), but stopped recording while there were still six players left, and didn't start again until Bob Stupak was eliminated in 6th place around 10:30 PM.

From the official start of the 2/7 Final Table around 10:30 PM, until about 12:30 AM I talked merrily away into my recorder, but didn't record anything. My SOP includes testing before starting each recording session, but the best I can figure, I turned the tape over shortly before 10:30 PM, did not test, and ended up talking to the empty end of a tape for around two hours. My recording resumed (or started) at 12:35 AM, shortly before Steve Zolotow was eliminated in 3rd place and covers only the final 36 minutes of the competition.

Sorry about that.
---
Finishing the 2/7 Event in one day means that there isn't any Final Table or Daily Report scheduled for Thursday 8 May.
---
Bob Stupak was the only smoker that I noticed among the final six players, and he is almost a chain smoker.
---
I have seen Bob Stupak, Steve Zolotow, Johnny Chan and Lyle Berman play 2/7 many times together in the past, since this game is a preferred big money game with local high rollers.

All of these players appeared to be good friends (despite press reports of Bob Stupak's corporate problems with Lyle Berman's Grand Casinos), and an aura of friendly, but serious competition was very evident.
---
Lyle Berman was wearing a Stratosphere jacket, and Johnny Chan was sporting small, circular, stainless steel rimmed dark glasses.
---
Congratulations to internet rec.gambler Steve Z on a third place finish. I thought Steve played a very solid Final Table and with a few breaks could have been the winner.
---
Jack McClelland was kidding some of the final table participants about the number of re-buys they may have made to get to the Final Table, and Barry Greenstein said that he had made 5 re-buys today. Someone asked if that was a record, and Jack M. said it wasn't even close. Jack told me later that the most re-buys he can ever remember in 2/7 was around 12.
---
Early in the heads-up competition between Johnny Chan and Lyle Berman, they created their own level of antes and blinds, with Jack McClelland's blessings. They were playing $1,000 ante, $3,000/$6,000 blinds and decided to get rid of the $1,000 chips, eliminate the ante, play $5,000/ $10,000 blinds and gamble a little.

The next scheduled limit increase would have been to a $2,000 ante with $4,000/8,000 blinds, and an hour after that the schedule would have called for a $3,000 ante with $6,000/12,000 blinds.
---
Lyle Berman stacked his chips on and around a full sized gold bullion bar (actually a silver bar that was gold plated) that was inscribed "LIFE IS GOOD".
---
The Final Table
Card by Card and Bet by Bet
WSOP Event #16 $5,000 Duece to Seven
32 Entries - 41 re-buys $365,000 Total Prize Pool and chips in play

Final Table chip position:
| | | | |
| --- | --- | --- | --- |
| 1. | [J] Johnny Chan | $140,000 | 5 |
| 2. | [L] Lyle Berman | 105,000 | 1 |
| 3. | [Z] Steve Zolotow | 80,000 | 4 |
| 4. | [B] Barry Greenstein | 25,000 | 2 |
| 5. | [M] Matthias Rohnacher | 15,000 | 3 |
---
Standard Abbreviations:
| | |
| --- | --- |
| Bet [b] | Big Blind [bb] |
| Bring in [bi] | Call [c] |
| Check [ck] | Fifth Street [5:] |
| First In [fi] | Flop [fl] |
| Fold [f] | Fourth Street [4:] |
| River [rv] | Seventh Street [7:] |
| Sixth Street [6:] | Small Blind [sb] |
| Show Down [sd] | Third Street [3:] |
| Turn [t] | Winner [w] |
---
Standard Flop Game Notations

[K] Kevin Song Seat #1
[Y] Yvan Lanvin Seat #2

96. sb K - c K - ck Y - fl 9s 5h 7h - ck Y - b K - f Y - w K

Interpretation: On hand #96 in heads-up play, Kevin Song had the small blind on the button, Kevin called and Yvan checked. The flop was the 9s 5h 7h. Yvan checked, Kevin bet and Yvan folded. Kevin won the hand.

---

Standard Stud Notations

[B] Peter Brownstein Seat #1
[L] Linda Johnson Seat #2

170. 3: 4h 9s - bi L 9s - c B 4h - 4: Ad Kc - b B - f L - w B

Interpretation: On hand #170 in heads-up Razz play, the doorcards on third street in seat order were the 4h for Peter and the 9s for Linda. Linda's 9s made the bring-in bet and Peter called. On 4th street Peter got the Ad and Linda got the Kc. Peter Bet. Linda folded. Peter won the hand.
---
Hand by Hand data begins at 12:35 AM on Thursday 8 May, with Lyle Berman, Steve Zolotow and Johnny Chan remaining in the Tournament. Antes are $1,000 and the blinds are $3,000/6.000.

*** Approx chip count: L 140K Z 80K J 145K

sb Z - bb J - all fold to bb - w J
sb J - bb L - all fold to bb - w L
sb L - bb Z - fi r12000 L - f Z - w L
sb Z - bb J - fi r11000 Z - r52000 J - c Z all in - Z tosses 1 - J stands pat - Z shows 9 7 2 8 - J shows J 9 8 7 4 - Z: K - w J

*** Steve Zolotow finishes 3rd at 12:41 AM.

Approx chip count: L 135K J 230K

sb and button J - r9000 J - f L - w J
sb L - f L - w J
sb J - r12000 J - f L - w J
sb L - f L - w J
sb J - r9000 J - r35000 L - f J - w L
sb L - f L - w J

*** At 12:48 AM, Jack McClelland approved the player's request to eliminate the antes and raise the blinds to $5,000/10,000.

The $1,000 chips were taken off the table, with only $5,000 chips remaining.

sb J - f J - w L
sb L - r10000 L - c J - L and J each toss 2 - b40000 L - f J - w L shows T 8 7 4 3
sb J - r15000 J - r60000 L - r95000 J all in - c L - L tosses 1 - J stands pat - L shows 9 8 6 4 - J shows T 9 6 5 4 - L: T - w J

*** Jack McClelland prematurely announces that J is the 1997 2/7 champion, until L informs JM that L still has 2 chips left.

sb L - c L10000 all in - ck J - J tosses 3 and L tosses 1 - J shows 4 7 - L shows J 8 9 2 - L: J - J: T 7 7 - w L
sb J - r10000 L all in - L stands pat and J tosses 2 - L shows Q J 7 4 2 - J shows 2 7 8 - J: A J - w L
sb L - r40000 L all in - c J - J and L toss 1 - J shows 9 8 6 3 - L shows 9 5 4 2 - J: 7 - L: 8 - w L
sb J - r10000 J - f L - w J
sb L - f L - w J
sb J - r100000 J - f L - w J
sb L - f L - w J
sb J - r10000 - c L - L tosses 2 and J tosses 1 - both ck - L shows A Q 8 7 2 - J shows 8 8 - w L
sb L - f L - w J
sb J - f J - w L
sb L - r110000 L all in - f J - w L
sb J - r20000 J - f L - w J
sb L - r10000 L - c J - J tosses 2 and L tosses 1 - ck J - b90000 L all in - f J - w L shows 9 7 6 5 2
sb J - r20000 J - c L - both toss 2 - both ck - J shows A J 8 7 5 - L mucks - w J
sb L - f L - w J
sb J - r20000 J - c L - both toss 2 - ck L - b70000 J - f L - w J
sb L - f L - w J
sb J - r30000 J - c L all in - L tosses 1 - J stands pat - L shows 2 3 4 5 - J shows J 9 8 6 5 - L: A - w J

Lyle Berman finishes 2nd and Johnny Chan wins the WSOP $5,000 Deuce to Seven championship at 1:11 AM.
Final Table Chip Standings - Seat Positions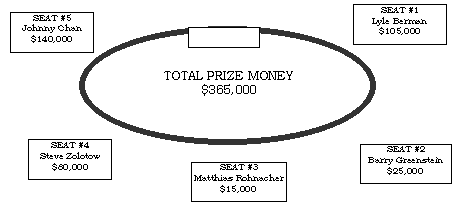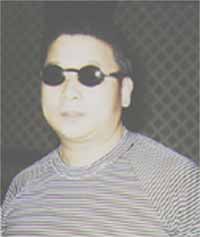 On a night of champions at the World Series of Poker, Johnny Chan, the all-time leading money winner, captured the $5,000 buy in No Limit Deuce-to-Seven Draw title. The victory, his first in three years, was worth $164,250 and brought the Hong Kong-born two-time World Champion his fifth gold winner's bracelet.

It also kept him ahead of 1989 World Champion Phil Hellmuth, Jr. who had just five hours earlier won the $3,000 Pot Limit Hold'em event, narrowing the gap between them at the top of the Money Winners list.

"I have to defend my lead," said Chan, 39, owner of Nathan's Hot Dog restaurant at the Stratosphere in Las Vegas -- which is owned by Lyle Berman, the man he beat tonight. "This victory gives me my confidence back," Chan remarked. "Now I'm looking forward to winning the big one." Chan, winner of back-to-back World Championships in 1987 and 1988 and runner-up to Hellmuth the following year, has now made 14 final tables in 17 times in the money at the World Series. He has amassed total winnings of $2,313,694, and has won about a dozen major tournaments elsewhere.

"This was a tough final table, as good as they come," Chan said. "We've played together many times. Actually, Lyle's my good friend and my boss. And I'd liked to thank Jack Binion for the great Horseshoe hospitality, and for everything he has accomplished for poker."

Once they were heads up, Chan had a $230,000 -- $135,000 chip lead which was never seriously threatened. Berman provided most of the entertainment for the large crowd of onlookers at the late-night final table. Down to his last $10,000, he was all in and drew one to J-9-8-2, but it was another jack and he stood up ready to concede. Chan took three to 7-4, and to general uproarious disbelief, caught a ten and two sevens.

On the next hand, Berman doubled up again to $40,000, staying pat with Q-J-7-4-2 while Chan held 8-7-3 and drew a jack and a killing ace. Now holding $80,000, and stroking his gold-plated silver bar enscribed "Life is Good," Berman and the crowd began hoping for a miracle comeback. But it was not to be: he was finally eliminated with 5-4-3-2 when he drew an ace against Chan's J-9-8-6-5.

"This was a lot of fun," said Berman, 55, a well known casino owner. "We had a good time, a fine group of players who played very well." Berman collected $91,250 for second place, bringing his total WSOP winnings to $811,000 -- 27th on the Top Money Winners list. He has three gold bracelets and, remarkably, ten final tables in eleven finishes in the money. This was his third runner-up finish.

Third place went to Steve Zolotow, 52, another World Series veteran whose $54,750 prize money brought his total earnings to $285,000. He has one gold bracelet and eight final tables in 14 appearances in the money. Zolotow, a failed ("but brilliant") actor turned successful gambler, is partner in two New York City bars, Nice Guy Eddie's and Doc Holiday, a financial consultant and "semi-professional" poker,bridge and backgammon player.

"I guess I'm disappointed with my finish." he said. "Everybody played very well. I love the World Series. I wish more states, like New York and Florida, had legal poker because it's the best game for the player."

Describing his elimination, Zolotow said, "I was basically in a 50-50 hand. Mr. Chan had a tiny edge, and he beat me." Chan stayed pat with J-9-8-7-4, while Zolotow drew a king to 9-8-7-2.

Barry Greenstein, the 1997 Ace-to-Five World Champion thanks to his victory at the Commerce Casino in Los Angeles, finished fourth and collected $36,500. It was his fourth time in the money at the WSOP where he has now won $63,810. "I was lucky to survive this long," said Greenstein, who has been a poker professional for 20 of his 42 years. "I made a bad play earlier when I had the chip lead and it cost me. I wish I'd played better. I basically broke even -- I had five ($5,000) rebuys, so I won $6,000." Greenstein said, The World Series is special,a fine tournament and the one I'd be happy to win." In four money finishes, this was his closest.

Fifth place went to Germany's Matthias Rohnacher, his third final table at this WSOP where he has already won more than $200,000. Four nights ago he won the $2,500 Pot Limit Omaha title. In all, he has earnings of $405,175 in 15 times in the money since 1991. Rohnacher, 36, said, "It was funny -- when I was waiting for a sixth player to go out so I could be in the money, I had all kinds of good drawing hands which I threw away. But then, when we were down to five and I was 'ready to gamble,' I got nothing but bad hands -- aces, two pair, etc. -- until the 9-5-3 with which I went all in."

In that hand, Rohnacher drew a deuce and an ace, while Zolotow caught a 4-3 to 10-6-2.
Although "it's supposed to happen this way," this was the first final table in 16 events this year at which the order of finish matched the starting chip positions. <!IMG ALIGN=CENTER SRC="usa.gif" HEIGHT=85 WIDTH=135>