Scott T. Harker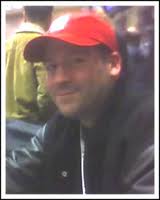 Scott T. Harker has also been playing poker since college. Poker became an outlet for his competitive juices. He began playing poker seriously to supplement his income while living in Las Vegas. Today Scott plays mainly online poker, in low-to-middle-limit and no-limit hold'em cash games. Scott has been a successful winning cash game player since 1999.
Scott has his own consulting practice, specializing in technical and business documentation. He is also an editor for ConJelCo, and a published poet.
Currently living in Youngstown, Ohio, Scott's other interests revolve around his family: his wife Brittania and his son Blaine.