Real Poker: The Cooke Collection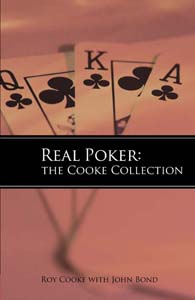 Originally published by Mike Caro University in 1999, this book has been out of print since 2000. ConJelCo is pleased to bring this classic back as an e-book. It consists of columns written by Roy Cooke with John Bond for CardPlayer magazine from 1992 to its publication in 1999. David Sklansky writes in the foreword "I'll make it short and sweet. Reading this book will make you lots of money. Your poker game will improve, and maybe other aspects of your life will improve as well."
393 pages. November 2011.
eBook only: 978-1-886070-37-0, $9.99.